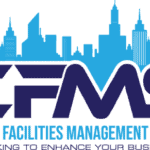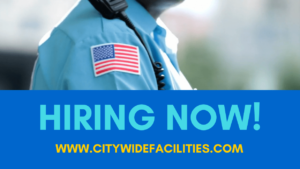 SECURITY GUARDING JOBS – URGENTLY HIRING!!!
Salary – $12 – $14
Job Type – Full-time/Part-time
Number of Hires for this Role – 6
Location – Columbus
Job Description
Citywide Facilities Management Services t/a GT Security is one of the fastest growing Security Companies in Columbus, Ohio. We are currently looking to recruit a number of Security Guards to join our team. We pride ourselves on high standards of service delivery. You will carry out the following duties.
Your Duties:
Serves as first point of contact, greet and help direct visitors to the right department/section or person.
Check identification
Patrols, monitors, investigates and communicates regarding all aspects of security and public safety
Answer calls and take messages (where required)
Enforces security rules and procedures.
Investigates and report violations.
Performs perimeter checks of premises and surroundings to monitor security and safety of physical properties and to guard against loitering.
Works with law enforcement and other local security teams to ensure ultimate safety and security of Clients facilities.
Tracks all occurrences, accidents, or other unusual activity in Security Log and creates shift report of all incidents occurring on shift.
Proactively communicates any issues or concerns to on-coming shift Security Officer
Develops the security schedule, special projects, and reports, etc.
Assists Volunteers with unloading and securing donations
Maintains professional demeanor at all times with clients
Performs any other ad hoc duties as assigned
Shifts that are currently available:
Night shift – 11pm to 7am
Night Shift – 10pm to 6am
Evening Shift – 4pm to 9pm
Day shift – 6am to 3pm
Requirements:
Reliable transportation
Background check